Your furniture won't stay perfect forever, even if you are not using it every day – especially if you have a big family with kids and pets. After some time, your furniture will end up with scratches, marks, and nicks. It will look used up, old and tired.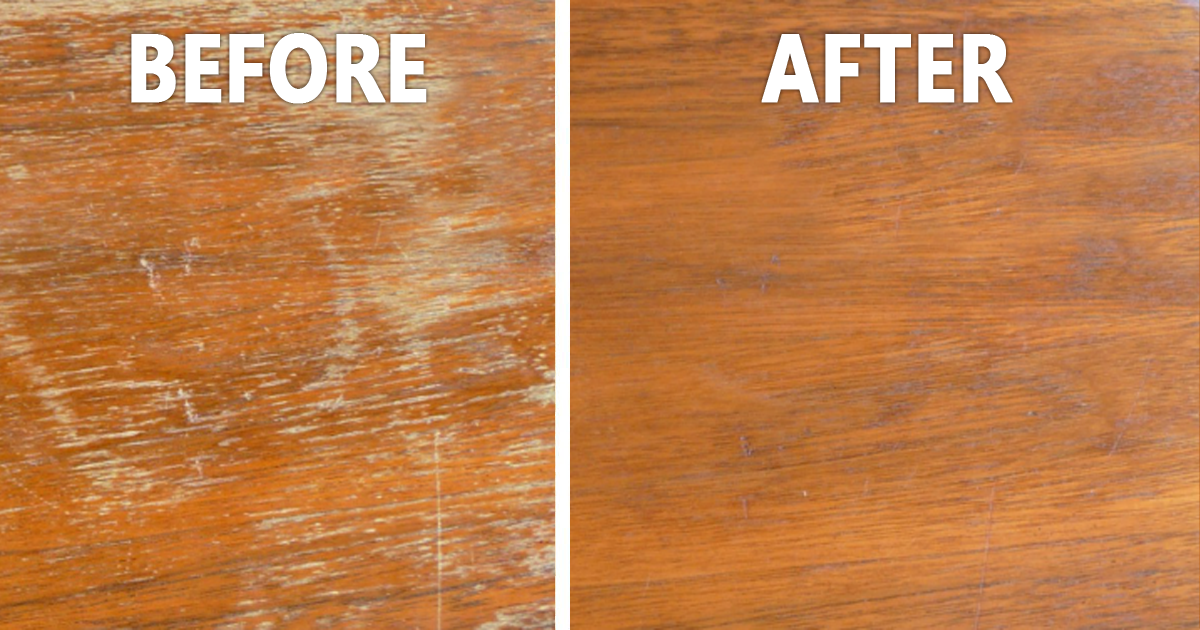 Who could think that you can fix your furniture with ingredients and things you probably already have in your home? With few tricks that I am going to give you today, you will be able to cover marks and scratches easily, and it will be fun, too! Your furniture will last longer and you won't need to rush buying a new one every time when few nicks appear.
These are the best DO IT YOURSELF tricks that will make your furniture look like new again.
Crayons
If your furniture has deep scratches, crayons will do wonders. You need to find a crayon that is the same or similar color to your furniture. Put the crayon in a bowl and put that in a boiling pan of water. Crayon will melt and all you have to do is to put it on the scratch and smooth it with a butter knife to be flat. It will look like the scratch never existed.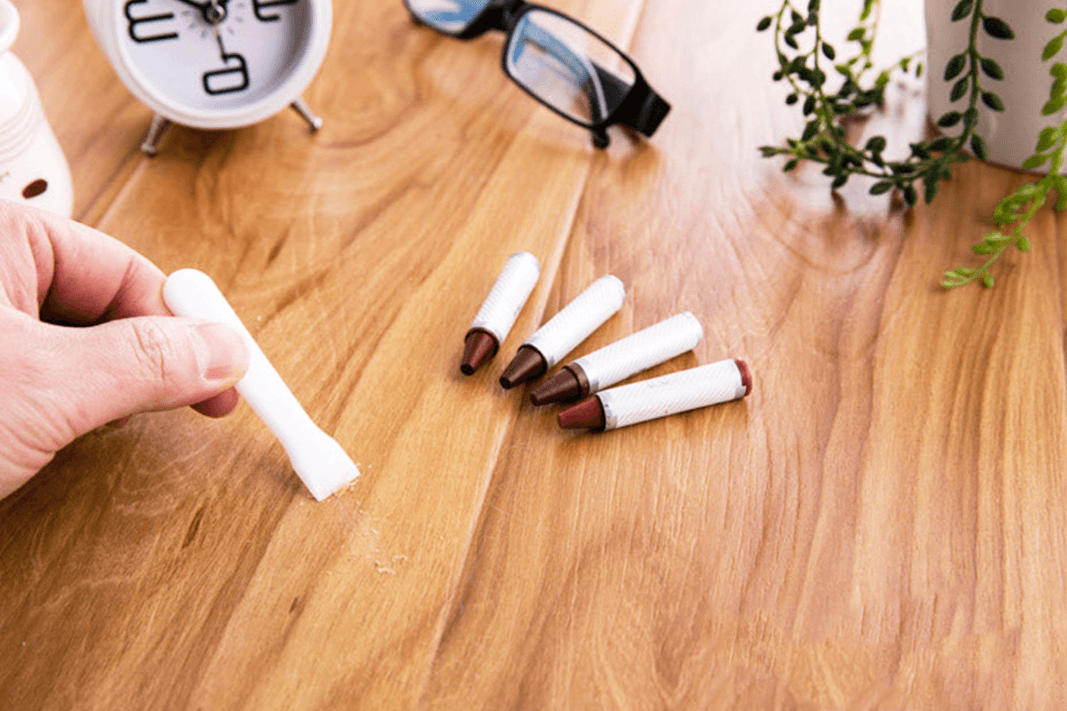 Iodine
Iodine is perfect if you have scratches on dark wood furniture. You just have to put Iodine on a cotton ball and gently tap and brush the scratches. After that, dap it with a paper towel and in no time the furniture is scratch-free!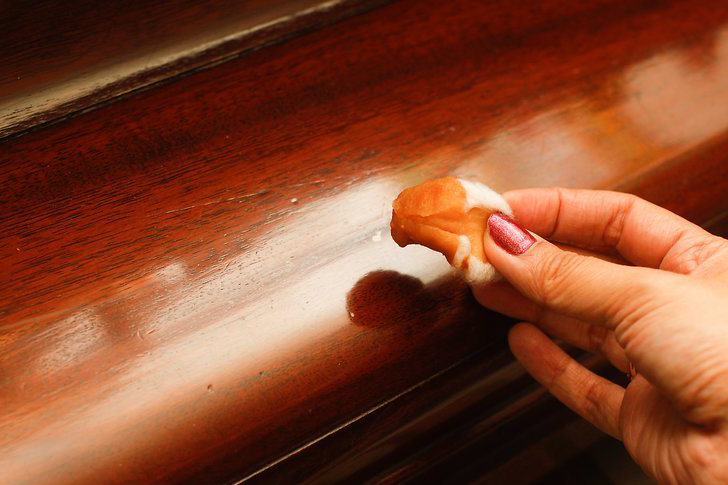 Olive Oil and Vinegar
Vinegar will help you clean everything, including your wooden floors. Mix half a cup of vinegar with half a cup of olive oil and simply just rub it over the scratches on your floors. It will leave floors shiny, clean and nourished.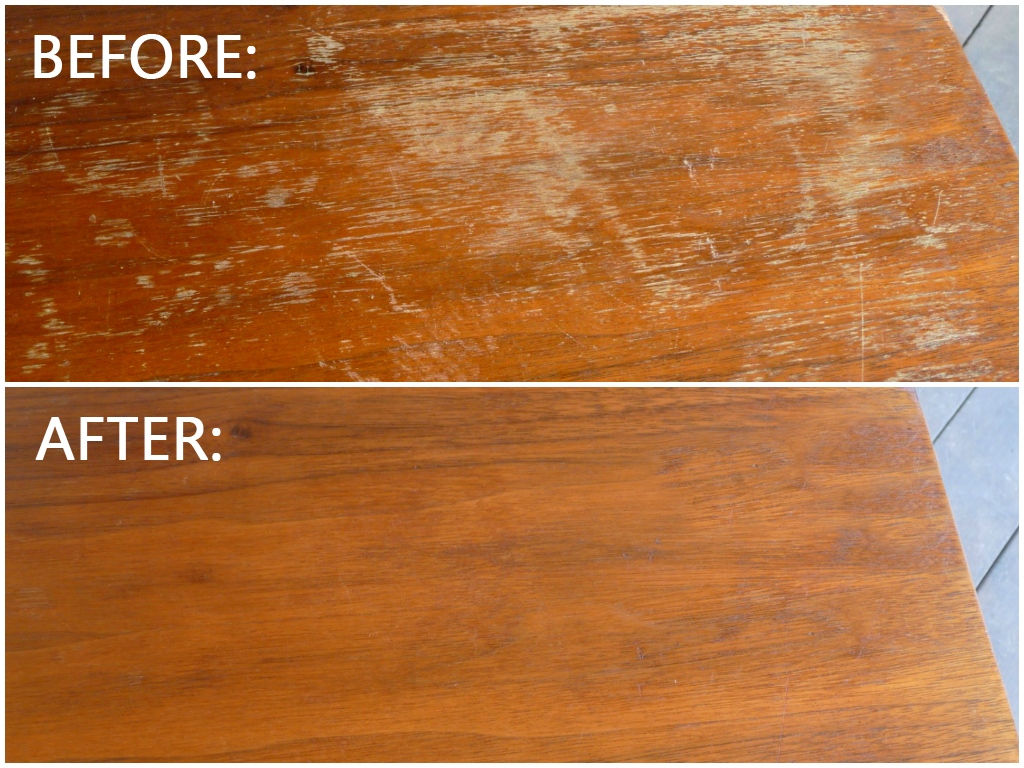 Coffee
Coffee is a very good solution for the scratches. Similar to Iodine, you can put a brewed coffee on the scratches and rub it with a cotton ball.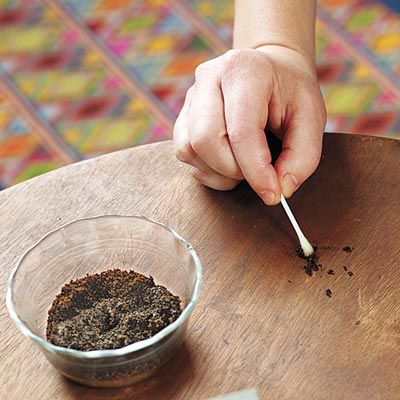 Paint
Well, this is obvious, but again, a very good solution to fix the scratches and marks on your furniture. Even though this method does not work on polyurethane finishes, still, it can be more than helpful with some old wood furniture. Simply put color on the scratches and just brush it. Make sure that you use slightly darker color than the original!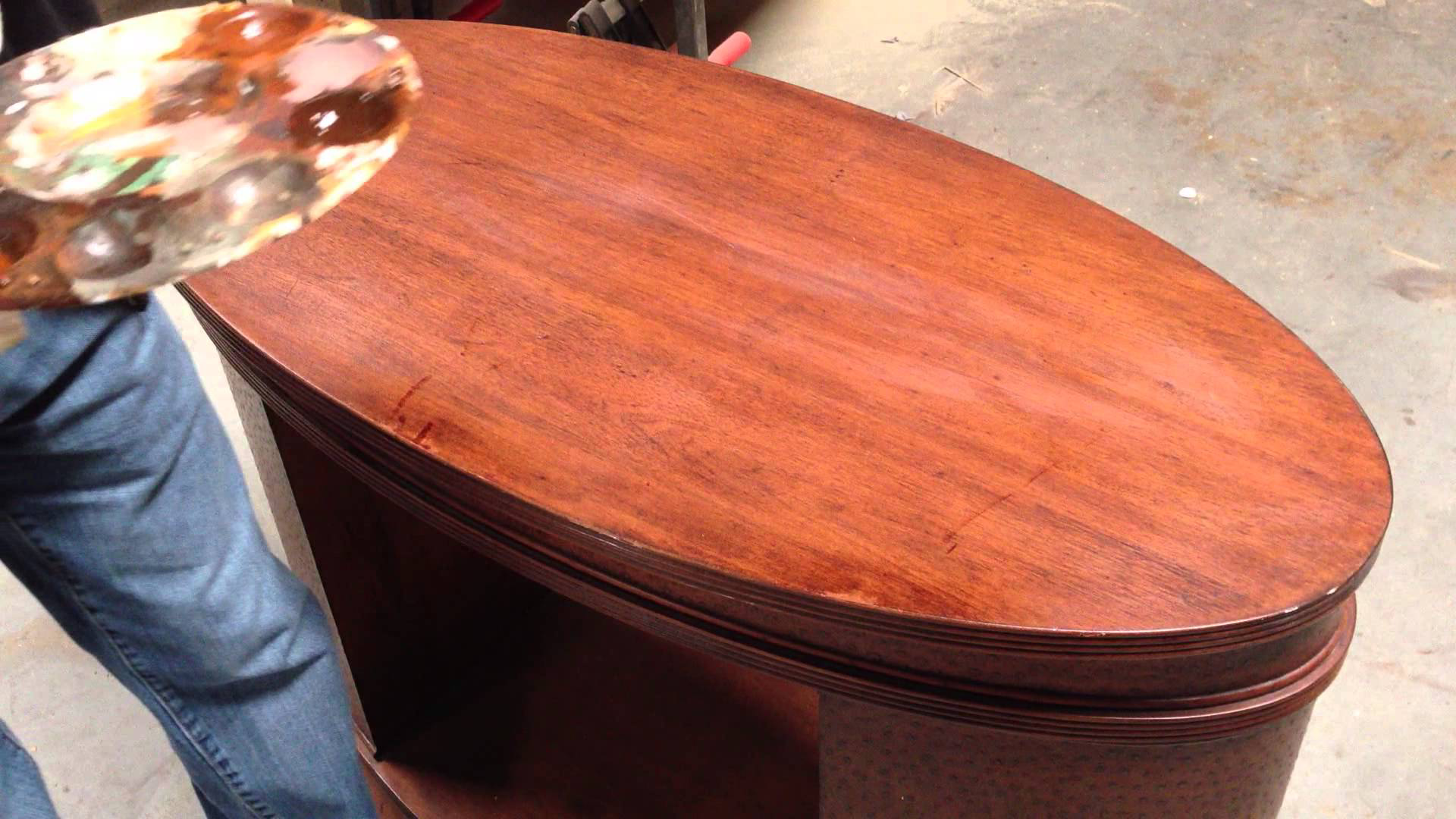 Walnut
Walnut is another interesting solution. Cut the walnut in half, so that the "meat" touches the furniture. You just have to rub it over the scratch until walnut fills it. Smooth it over and if you want, you can put some walnut oil over it too.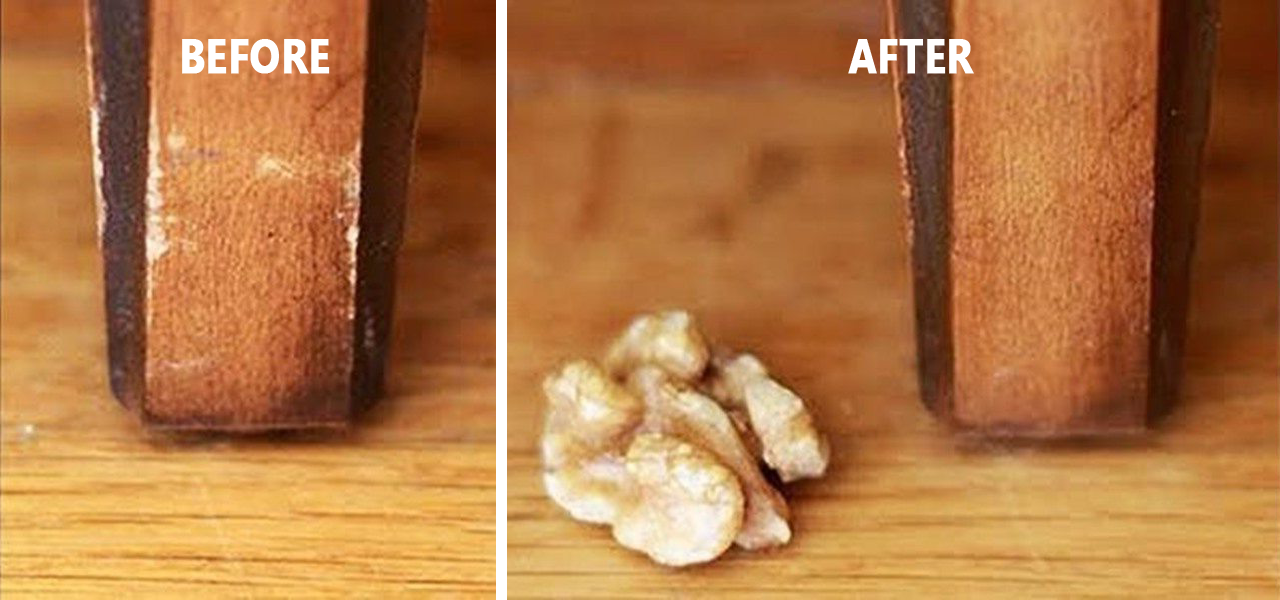 Eyebrow Pencil
With eyebrow pencil, you just have to color tiny scratches and they are gone. Pencils are usually oil-based and long-lasting so you don't have to add anything to it.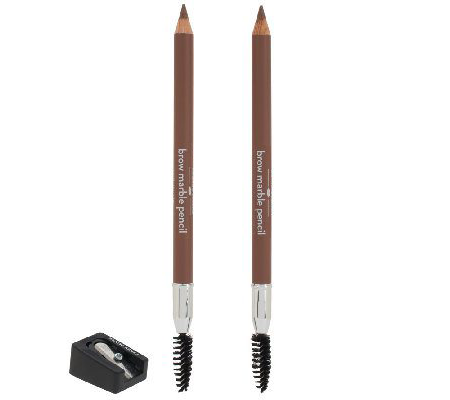 Peanut butter
This delicious choice will help you with larger scratches. Just rub butter into marks and leave it for a couple of hours. Clean the marks and the damages will be gone.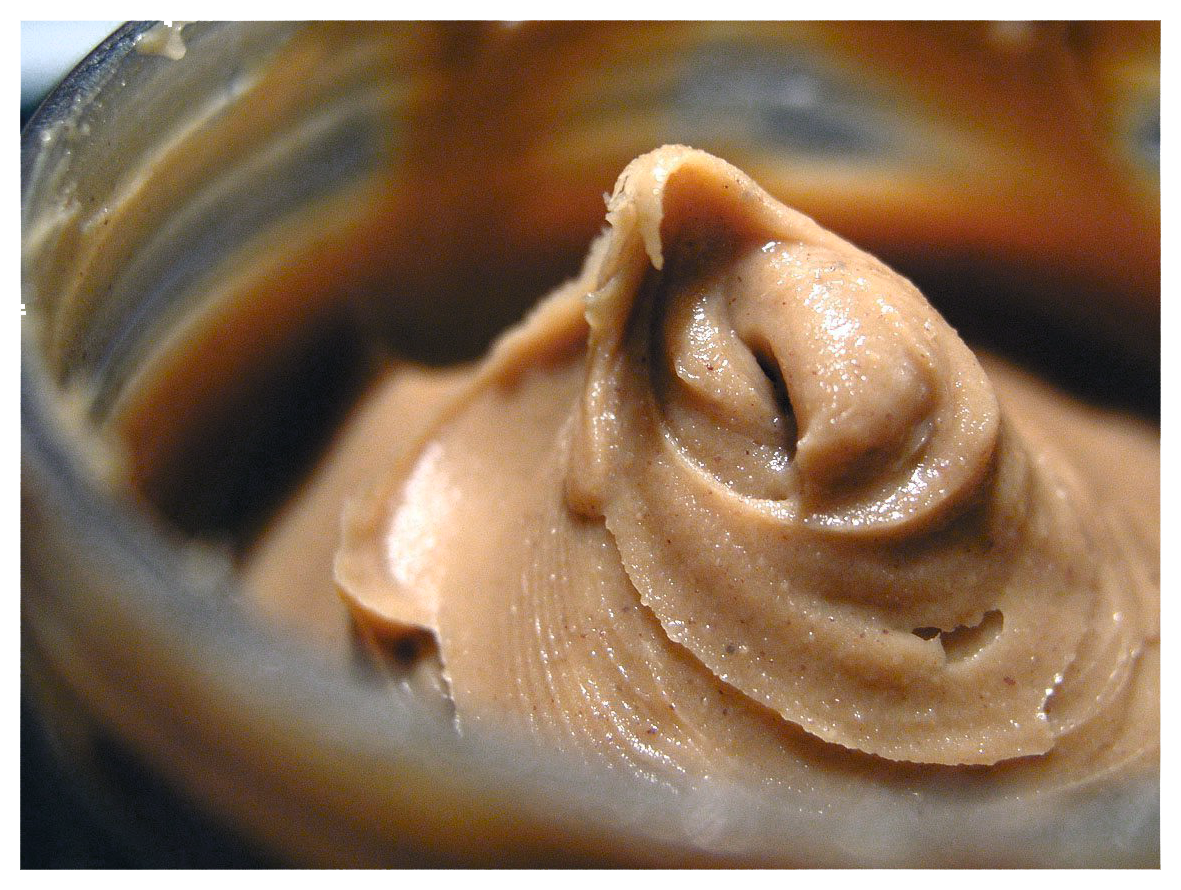 Car Polish
With car polish, you must be careful. It will definitely be a great tool to clean looks of scratches, but if you overdo it, you can rub off the rest of the furniture finish.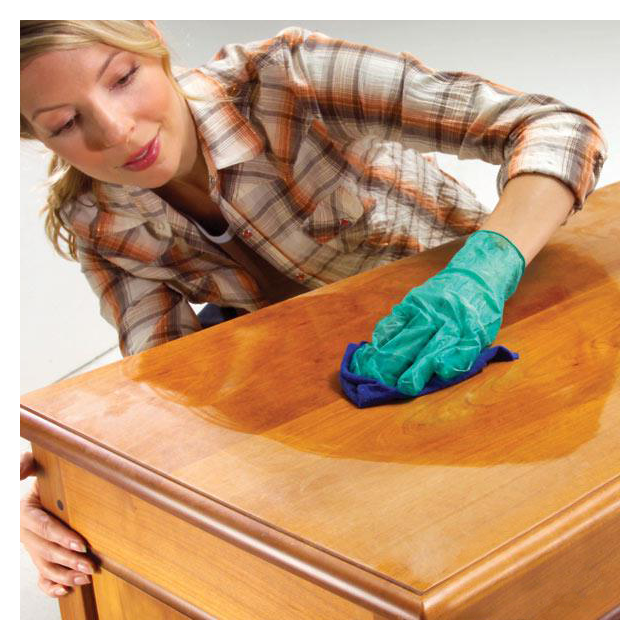 Petroleum Jelly
Petroleum jelly will help you with scratches. Wipe some of it and leave it over the night. It will fill the scratches nicely. You just have to polish your furniture the next day and it is as good as new.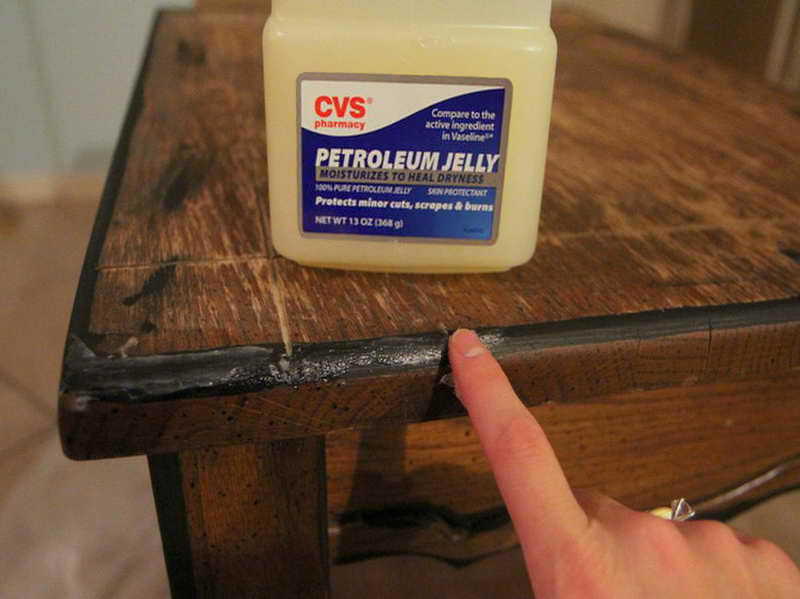 Mayonnaise
The process of fixing the scratches will take a little more time with mayonnaise. Cover marks and scratches with mayo and leave it for 2-3 days. The oil from mayonnaise will fill the holes and it will recover the wood.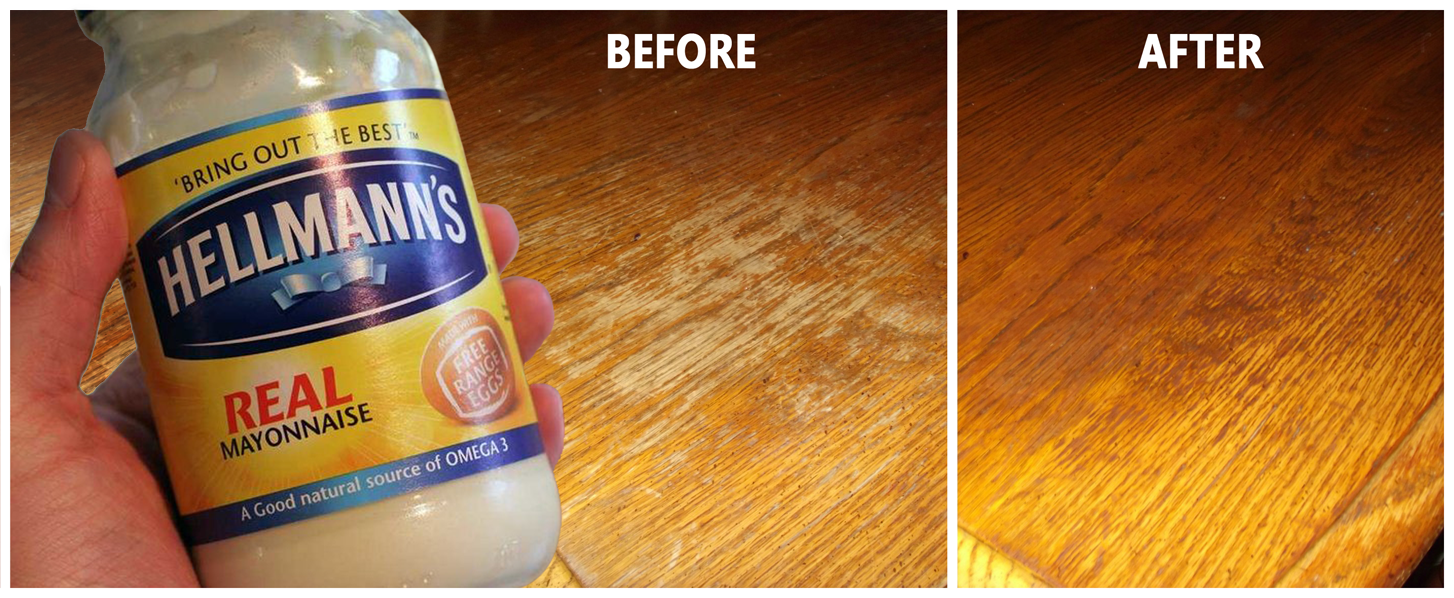 Tea
Tea is also a very useful tool for fixing the scratches. Put a bag of tea, preferably black, in a few tablespoons of hot water. Leave it there for a couple of minutes. You will notice that tea is darker and when it gets the same color as your furniture, it is ready. Use the cotton ball to put it in the crack. Clean the furniture and it is good to go.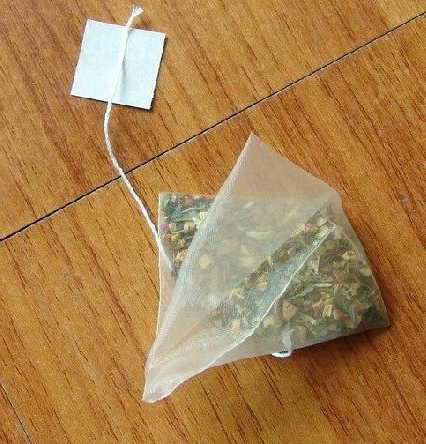 Mineral Oil and Pumice
With Pumice and Mineral Oil you can make a paste and rub it onto the scratches and marks. Wipe off the extra paste from the furniture and clean it with a dry towel or a cloth.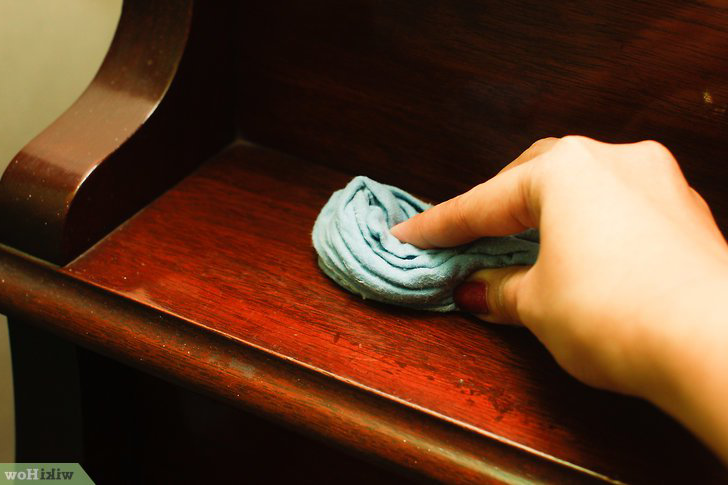 Marker
A marker is also a very good solution if you don't have anything else close to you. Just use the color similar to the furniture and that is it!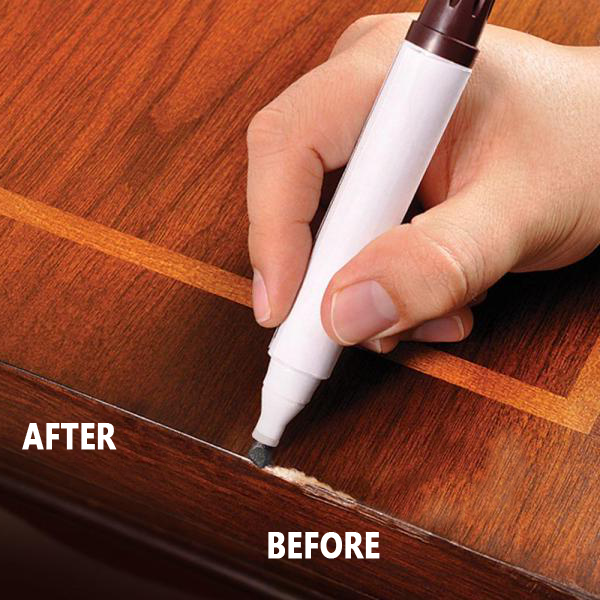 Lemon Juice
Mixing vegetable oil and lemon juice can be a great solution. Make sure that you put them equally. Use a cloth to rub on the scratches until they vanish. This is perfect for small scratches.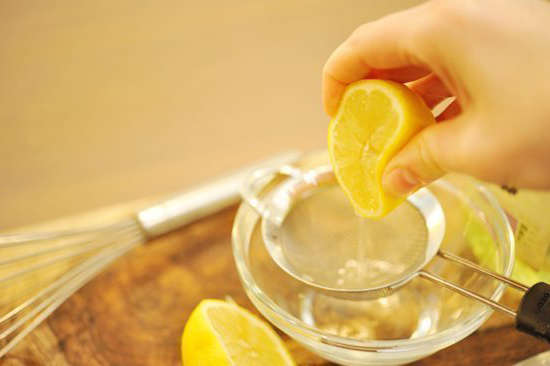 What do you think?